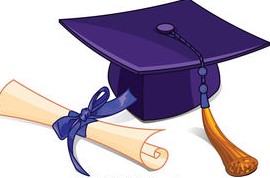 Welcome to your Senior year, Class of 2024!
August -
9th - First day of Senior year
September -
30th - Senior Portraits

A-C 9am to 11 am D-H 11 am to 1pm I-M 1pm to 3pm
October -
1st - Senior Portraits

N-P 9am to 11am Q-S 11am to 1 pm T-Z 1pm to 3pm
November -
Order Cap & Gown at online at Academic Affairs-academicnorcal.com

Prepping for FAFSA register for your ID # (both student and parent)

College application (UC, CSA, Private, Out of State)

Scholarships starting - check the Scholarship Google Classroom & Scholarship Binders in the counseling office

Look at Spring Semester Dual Enrollment classes @ WCC, Mendo College & SRJC. See Office/Counselor
December -
FAFSA Workshop (more details to come)

University Scholarship applications - check with each school you have applied to. Community College included.

Community College applications for Fall 2024

15th - ASVAB testing on campus . Sign up in Office
January -
ASVAB Interpretations

RAD Scholarship workshops begin

If going to Community College, schedule an appointment with their counseling department
February -
First wave of RAD Scholarships are due - please check Scholarship Google Classroom and Binders often.

PARENTS...Keep an eye out for first information about Graduation
March -
Ensure Community Service Hours are complete.

Tentative Deadline for FAFSA

Last of the RAD Scholarships due.

Outside Scholarship are due.
April -
RAD Scholarship Interviews - Dates to be determined

College Preview Days -check with your future school for information and date.

Senior Projects typically due. Presentation week will be announced soon.

Last DEADLINE for ordering Cap & Gown.
May -
AP Test administered

Golden Mustang Awards

Senior Award Night

Senior Trip

FFA Banquet

Complete HS transcript request form for your future school
June -
Finals

Send ALL College transcripts to the MHS for recording

7th - Graduation Ceremony

17th - Diploma pick up